Listen to all 300+ podcast mix episodes for free since 2009 on the free Club Kerry NYC app! Xtra content for premium subscribers. Use promo code '13YEARS' which gives 50% off the first two months (.99 cents per month)!

This is the most convenient way to access my DJ sets "Club Kerry NYC" and episodes for Madonna Remixers United. With this app you are always connected to the latest episodes. You can also star your favorite episodes and save them to a list so you can easily enjoy them over and over! This app is complete free access to all my mix episodes since 2009. If you're a fan of my work then you won't want to be without it! Premium subscribe to get exclusive content not available on the feed or anywhere else. Use promo code '13YEARS' which gives 50% off the first two months!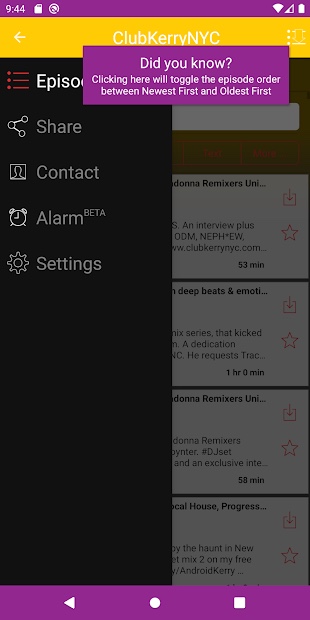 This app contains the following additional features:


Premium subscribers gain access to exclusive mix sets not available on the regular podcast feed. Unsubscribe at any time.
Streaming access to play all episodes from anywhere.
Always updated with the latest episodes - and an archived back catalog of over 300+.
Playback resume (when interrupted by a call or other distraction)
Access to exclusive extras like PDFs, track lists, lyrics, song reviews, wallpapers, and bonus mix content.
Quick access to interact with Kerry Poynter via www.clubkerrynyc.com, email, and social media.

Thank you for downloading my free app and I hope you premium subscribe for the exclusive extra content! Your premium subscription helps to defray the costs of running this podcast every month. Thank you!
Artwork for The Official Podcast of Madonna Remixers United created by Nurmemagi Designs.